Manage
Learn to apply best practices and optimize your operations.
Cloud-based identity and access management
Cloud security expert Dave Shackleford discusses risks and rewards of cloud-centric identity and access management, how to know if it's the best choice for your enterprise, and he offers numerous tips on successful cloud IAM implementation.
Introduction
Since the identity and access management technology of the future must be cognizant of applications and resources in the cloud, one of the best options may very well be locating the technology itself in the cloud. In fact, Gartner, Inc. predicted that 25% of all 2014 identity and access management (IAM) sales will be identity as a service (IDaaS).
This Security School lesson featuring guest instructor Dave Shackleford takes a deep dive into the benefits and pitfalls of cloud-centric IAM and aims to help organizations decide if the technology is the best for their business needs.

Watch the video, listen to the podcast, read the tech tip then take the quiz to see how much you have learned about securing the network perimeter. Passing the quiz earns you one CPE credit from (ISC)².
Take the quiz to check your knowledge of the risks and rewards of cloud-centric identity and access management.
View our Security School Course Catalog to view more lessons eligible for CPE credits.

Download this free guide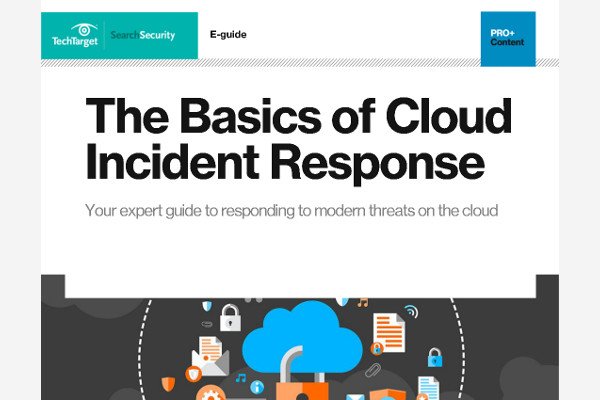 Download Now: Cloud Incident Response 101
In this free guide, security experts Dave Shackleford, Rob Shapland and Rich Mogull dive into how cloud computing makes incident response more complex and how to respond to modern threats on the cloud.
1

Learning links

-
Cloud-based IAM
While cloud-based identity and access management services and products boast many benefits (including reduced costs and simplified management), it is important for organizations to know that the rewards come with multiple risks. In the following three lessons, cloud security expert Dave Shackleford explains the pros and cons of cloud-centric IAM, discusses best practices for cloud IAM implementation, and runs down the different security controls offered by some of today's top cloud service providers.
Video
While cloud-based identity and access management services offer numerous benefits to enterprises, there are also a number of drawbacks. Learn the risks and rewards of cloud IAM. Continue Reading
Tip
While using the cloud for identity and access management can simplify the task, it is critical to consider a number of factors when implementing cloud IAM products and services. Expert Dave Shackleford explains. Continue Reading
Podcast
Finding the cloud-based identity and access management services and providers that meet your enterprise's needs can be challenging. Dave Shackleford offers the inside scoop on some of today's top cloud provider's IAM offerings. Continue Reading