Share this item with your network:
Defending the digital infrastructure

vali_111 - Fotolia
2017 forecast: Cloud-based systems headed your way
There's no turning back: Consumers and enterprises see the possibilities of cloud-based voice recognition systems; so does Amazon.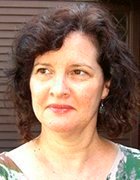 By
Cloud-controlled cars? At CES 2017 in January, auto technology companies touted a future rife with seamless connectivity: Your car talks to your appliances, your smartphone applications interact with your dashboard and each cloud-based system is autonomous so that it can be set up to serve the individual's needs.
Ford is planning to roll out these features in some models such as the Ford Fusion as early as this summer. The company also announced a partnership at CES 2017 with Amazon involving the online retailer's Alexa Voice Service technology.
But cybersecurity has to catch up before much of what was showcased at CES becomes a reality. Or does it?
The reliance on cloud-based systems will enable attackers to find new ways to pose security threats, according to SANS Technology Institute's Dean of Research Johannes Ullrich, who writes about these risks and more in this month's cover story.
"Your car may not start until you pay off a ransom, or your door locks may not open until you transfer the right number of bitcoins to the attacker holding them hostage," said Ullrich, who also leads the research team at SANS Internet Storm Center.
The enterprise security implications from network-connected devices and one-off implementations of cloud-based systems, such as enterprise resource planning, will present numerous challenges. How can companies get out in front of these threats? Hear more about what's coming next and how to prepare for the creative ways that attackers will follow your data in our coverage this month.
Also in this issue, we talk to a financial services CISO whose role has expanded to include direction on cybersecurity products. Marcus Ranum continues his "how did you get here?" series with a chat with the head of global compliance for an e-commerce provider. Security expert Michael Cobb looks at early drafts of the National Institute of Standards and Technology Digital Identity Guidelines and offers tips on which password recommendations may make sense for enterprises.
Dig Deeper on Cloud Network Security Trends and Tactics