Share this item with your network: Defending the digital infrastructure

iSTOCK/GETTY IMAGES
Manage
Learn to apply best practices and optimize your operations.
A risk equation unravels the cloud security paradox
Is the cloud more or less secure than your current environment? How to assess your risk before moving data processing or applications to the cloud.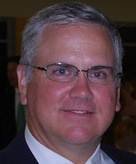 By
How many times have you heard "the cloud provides better security" or "the cloud provides worse security" than your own environment? We've all witnessed this ongoing debate countless times in recent years. Usually, the proponents on both sides of the argument take a position based on a subset of information and some presumed state of affairs in today's data centers.
The truth is, whether a cloud environment is more or less secure than your enterprise network depends on the deployment scenarios and the actual state of your existing infrastructure. Are you simply moving email and file sharing to the cloud via Software as a Service (SaaS), or storing sensitive data in a private or public cloud that requires privileged access control, compliance and encryption?
The risk equation is the best way to evaluate the effect of specific cloud scenarios on IT security and risk management. Risk is a function of the likelihood that some negative event, such as unauthorized access or data loss, will occur and the expected consequences if it does occur, such as potential liability or penalties for noncompliance. The likelihood of the event is broken down into a threat component, which is the potential that a source of some online activity is malicious, and a vulnerability component, which determines the level at which a set of technical resources is capable of being compromised.
Despite heightened security concerns among IT executives, only 50% of those surveyed consulted their security teams on cloud projects "always" or "most of the time," according to the 2013 Security of Cloud Computing Users Study, conducted by the Ponemon Institute.
When security operations is tasked with assessing the change in risk posture brought about by a move to the cloud, a good place to start is by evaluating three elements of risk—threats, vulnerabilities and consequences.
When security teams access cloud risk by applying the "higher" or "lower" value to current and expected changes, many enterprise environments are likely to expect a higher level of threat.
As a security professional, you may already be objecting to how hard it is to quantify these three elements of risk. Make no mistake, any well-intentioned professional who is making decisions is quantifying these elements already, whether they are aware of it or not. What you really need to do is to compare the expected future state to the current state in fairly broad terms, perhaps even assigning a "higher" or "lower" value to the expected change in each element.
During this exercise, it's useful to consider threats, vulnerabilities and consequences separately from any expected or existing control environment. This can be a bit challenging; however the changes in security controls are assessed at a later stage.
Dig Deeper on Cloud Computing Frameworks and Standards