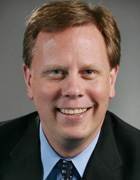 Your organization wants to exploit the flexibility and cost-saving associated with cloud computing, and your job is to secure the applications and data the will be leaving your network to a cloud provider's infrastructure. Your traditional IT security investments won't always be the most effective security solution for your needs. This cloud security school will teach you how to cut through vendor hype and understand the differentiators between traditional and cloud-specific security products and how to prioritize your investments.
Watch the video, listen to the podcast, read the tech tip then take the quiz to see how much you have learned. Passing the quiz earns you one CPE credit from (ISC)².
View our Security School Course Catalog to view more lessons eligible for CPE credits.
About the instructor: Joseph Granneman, MBA, CISSP, is a cloud security technology expert and frequent contributor to SearchCloudSecurity.com.
Companies are increasingly trusting their most valuable information assets to the cloud. The lure of paying for only the computing that is used combined with rapid deployment and unlimited scalability is hard to resist. The risks of using cloud-based systems are often overcomplicated and misunderstood. Cloud computing assets still need protection using the same types of security technologies that have been in use for some time to protect internal computing assets. However, the different levels of risk dictate specific mitigation strategies for the internal and cloud computing models. The cloud offers a variety of security technologies to meet the developing needs of these mitigation strategies.
This webcast will address all this, and seek to answer key questions such as:
How are the cloud-specific risks addressed by these new technologies?
Will these new cloud-specific technologies offer the same level of assurance currently enjoyed by internally hosted computing assets?
To what end can existing technologies be used in new ways to secure cloud systems and data?
A variety of cloud server security platforms have emerged to enable enterprises to secure cloud-based server systems. These platforms, which offer managed firewalls, vulnerability scanning, logging and alerting, and more, while promising, represent a new frontier for most organizations. This article will details what it is actually like to implement one of these new cloud-specific security platforms, which features are essential, and how to ensure the platform's effectiveness throughout the entire process, from installation to management and testing.
Fact or Fiction Podcast: Evolution of Cloud-Specific Security Technologies
There are many cloud-specific security products and services available to companies today. These technologies began with services to filter email and have grown to encompass almost all aspects of security technologies. Identity management, firewall configuration, intrusion detection, and disaster recovery are all available to support cloud computing security. Learn more about the new, unique options that are becoming available for securing enterprise assets in the cloud.
Quiz: Understanding cloud-specific security technology
Test your knowledge of cloud-specific security technologies in this five-question quiz.