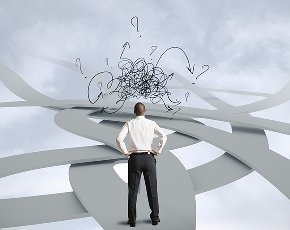 Is the cloud more or less secure than your current environment? How to assess your risk before moving data processing or applications to the cloud.

MORE HIGHLIGHTS

Expert Dave Shackleford explains how new cloud firewall management and automation tools can be harnessed to better monitor systems and enact rules.

WavebreakmediaMicro - Fotolia

Relying solely on providers' security offerings can leave cloud data security lacking. Ed Moyle explains when self-managed data security makes sense.

Expert Ravila Helen White explains how to use visualization to understand what elements form the cloud and how to provide end-to-end cloud protecti...

This practice test will offer you a preview of 20 questions pulled straight from previous exams in an effort to give you a sneak peek of what the ...
Email Alerts
Register now to receive SearchCloudSecurity.com-related news, tips and more, delivered to your inbox.
By submitting you agree to receive email from TechTarget and its partners. If you reside outside of the United States, you consent to having your personal data transferred to and processed in the United States.
Privacy
Special Coverage
Find out what's happening in the infosec industry with breaking news via reporting, video and tweets by the SearchSecurity team at RSA's 2014 conference in San Francisco.
Guide

This cloud computing data protection guide offers advice on how to secure data in the cloud and acts as a cloud computing encryption tutorial.

ISM: March 2014

Contributor Peter Lindstrom takes on cloud security economics and offers up a simple risk equation to help security pros plan their cloud strategies.