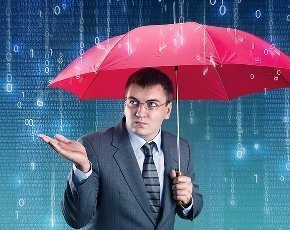 A cloud service provider experiencing a data breach is not an impossible scenario. Discover how enterprises should plan for the worst.

MORE HIGHLIGHTS

Emerging cloud attacks threaten cloud data security by exploiting the gap between enterprise controls and provider transparency.

Cloud-based application security is becoming an increasingly prevalent concern. Uncover three key best practices for preventing security breaches.

This Beyond the Page focuses on how information security pros can apply their skills and knowledge to increasing enterprise security as corporate a...

This practice test will offer you a preview of 20 questions pulled straight from previous exams in an effort to give you a sneak peek of what the ...
Email Alerts
Register now to receive SearchCloudSecurity.com-related news, tips and more, delivered to your inbox.
By submitting you agree to receive email from TechTarget and its partners. If you reside outside of the United States, you consent to having your personal data transferred to and processed in the United States.
Privacy
Special Coverage
Find out what's happening in the infosec industry with breaking news via reporting, video and tweets by the SearchSecurity team at RSA's 2014 conference in San Francisco.
Guide

This cloud computing data protection guide offers advice on how to secure data in the cloud and acts as a cloud computing encryption tutorial.

ISM: April 2014

Explore new mobile threats and steps to help professionals hone their mobile strategy and empower the mobile workforce without compromising security.